South Ripley
Details
Bedrooms: 3 & 4
Bathrooms: 2
Garage Spaces: 2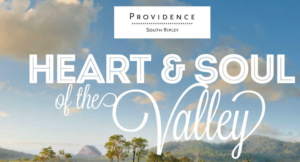 Nestled in the heart of the Ripley Valley, Providence is a community of authentic, welcoming neighbourhoods, each fostering a genuine sense of belonging. It's a place that reflects the spirit of the past, while providing the benefits and opportunities that can only be found in Australia's most visionary new town
Commanding pride of place at the heart of the Ripley Valley, just off the centenary highway, Providence puts everything in easy reach. It is central to a region that is forecast to be one of the most significant growth areas in South East Queensland and one of the largest employment growth areas in Australia.
BUILDING A VISION
By its very definition, Providence is about nurturing and care. And it is a value held dear to the team building this visionary town.
Committed to recapturing the essence of community, Providence is a special place created to respect the beautiful natural environment, the pioneering past, and the people who call it home.
It is already shaping to be a thriving, welcoming, fully-serviced town where you can enjoy the true value of genuine neighbourhood living.
This vision is being realised through the four key Providence principles:
1. THE HEART OF VIBRANT COMMUNITY LIFE
A commitment to creating people places throughout the community that genuinely engage residents. Fostering a 'contemporary valley village' ambience, through capturing the essence of a relaxed, friendly and safe community.
2. HOME TO A HEALTHY NATURAL ENVIRONMENT
Boasting the largest area of parklands and active recreational space in the region, Providence brings people home to a natural environment where being active is second nature.
3. AN ADDRESS DESIGNED AROUND RESIDENTS
Providence embraces community feedback in its evolution, with the residents contributing as place-shapers, with housing options and facilities designed to respond to the changing needs of the community.
4. A CONNECTED COMMUNITY
Connected walkable neighbourhoods, NBN for optimum internet speed, community connections events and neighbourhood services. Centrally located for great connections to Greater Springfield and Ipswich.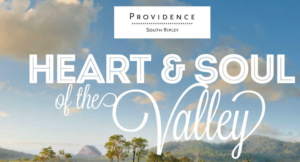 Contact us regarding this listing
Back to Top